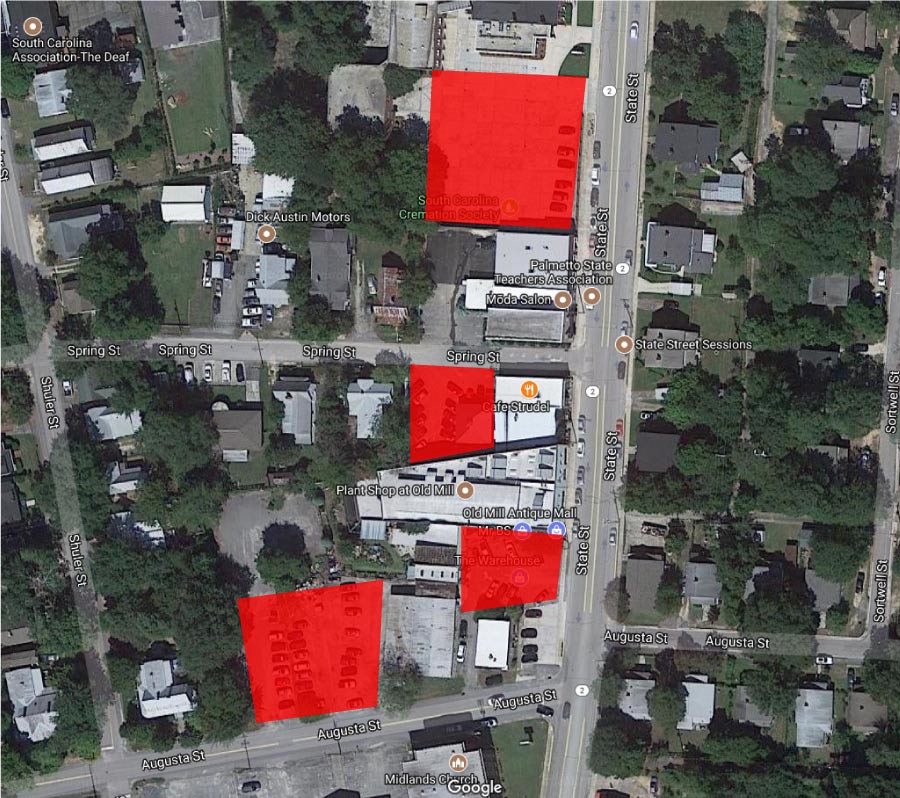 There is parking available in our rear parking lot. Parking is available along both sides of State Street as well.
You may also park in Thompson Funeral Home main parking lot, provided there are no services being conducted.
There also is parking BEHIND Old Mill Antique Mall (anytime), entering off of Augusta Street.
The private Dining room is available for reservations at all times. This includes Sundays. (Sunday Brunch menu only during brunch). Our Private Dining room is equipped with a 46″ Flat screen TV with hdmi & vga hookups for presentations. Two large oak tables (42×80) seat 8 people each. Also has it's own hvac system for comfort.
Contact us us for more info on catering/private dining.
Our covered outdoor patio is large enough to accomodate 40-50 people and includes it's own bar which can be stocked with your desired refreshments! Reserve for $300 for a 2 hour block.